SMA - Kable Hall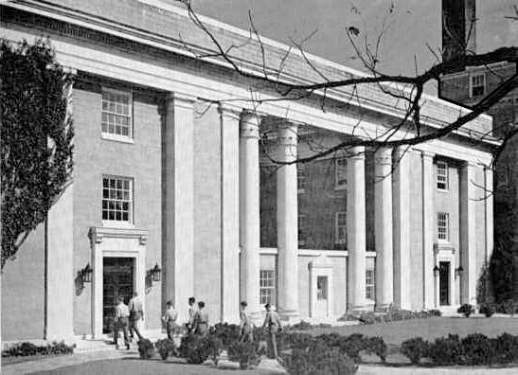 Photograph courtesy John Deal, SMA '49
Once residing in the alcove of Kable Hall, the bust pictured above honored the SMA teacher, coach, alumni secretary, and the Commander, U.S. Army 2nd Batallion, 116th Infantry, 29th Division, who was killed during the Normandy Invasion.

His challenge to his troops was, "I'll see you in St. Lo!" After he fell, his troops entered the city and placed his flag-draped coffin in the ruins of St. Croix Church, wherefore in his nation's history, he is, The Major of St. Lo.

The bust now resides in the National Guard Armory.

Dead in France

Deathless in Fame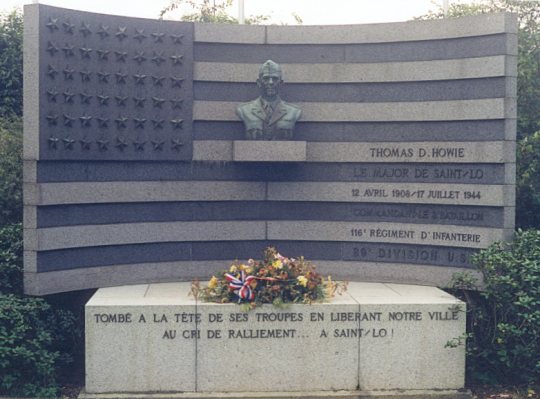 Photograph courtesy Geoffrey H. Stetson, SMA '69
The memorial honoring Major Howie, in St. Lo, France.

---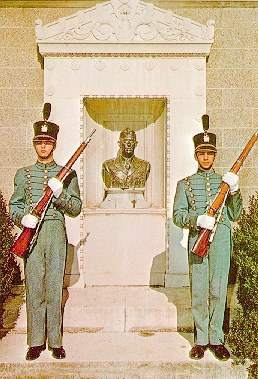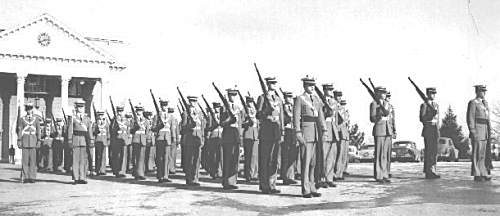 Howie Rifles drill in 1957 and participated in President Eisenhower's inauguration parade.