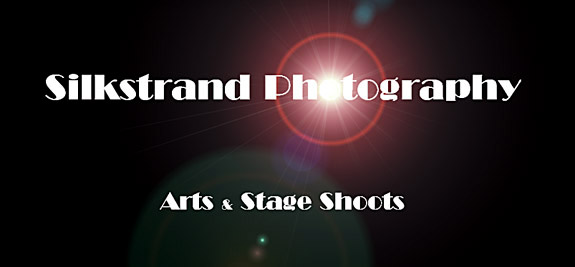 Downloading is completed when the first image appears.
Then clicking the image area brings up the next picture.
Hold the Shift key while clicking on the image to reverse.


About these Pictures

The images that you are about to see were taken at live events, none of them staged or posed, with the exception of the first CD-cover shots, the Halloween-play picture, and the cat dancers, and consequently, restrictions imposed by the various venues for safety and audience enjoyment were adhered to—no flash or other supplemental lighting was used in any of the figure-skating or indoor ballet pictures, just the show lighting.

You may see other samples of interest to you by clicking on the "glamour" link near the bottom of the page.

These photographs are copyright protected, and although they are made as small as possible to reduce loading times, yet large enough to still provide a worthwhile view, their image quality is still nearly as high as their size and Web technology permits, so if you have a dial-up connection, be patient as approximately 1MB of images is loading—the wait is worth it. To appreciate the beautiful tone and rendition of the color of the pictures you are about to see, you may wish to check your monitor's brightness setting below while you wait.




| | |
| --- | --- |
| | Are your monitor settings right? If you can see the big green circle that overlays the "Arts & Stage" sub-header text above, then your monitor is set too bright. You shouldn't be able to see it. Adjust brightness down (to about 55-60%) so that the black square on the far right of the scale at left just appears dark and dense and not at all washed out—a true black. The gray next to it should then appear a darker gray, and the next gray square lighter (somewhere between the two is the same as a Kodak gray card), and so on until the square on the far left, which should be the only one appearing true, bright white. Adjust contrast through the range until any flare or blooming is just negated (should be around 75%) or until screen has proper punch. Eliminate screen-glare sources. Pictures should now appear rich and fully saturated. |

This slide-show portfolio is designed to be viewed with your browser window set at full-screen and your monitor set at 1024x768 24-bit color or higher resolution, but may be viewed at lower resolution of 800x600. Overlap of elements will occur at 640x480 and may occur at higher settings if your browser window is set to a frame size much below full-screen.




---




The photographs that appear below are in much larger size to better represent the quality that is inherent in the original images. Keep in mind, also, that due to glare, monitor quality, brightness and contrast settings, image quality varies from monitor to monitor and even the best of photographs edited for the Web are no match for original photographic negatives or slides, or the prints they produce.




Silkstrand Photography
Since 1982
also
Weddings

Portraits

Modeling
Glamour

Parties
Serving the Cincinnati Tri-State Area
Northbrook

Reading
Erlanger

Covington
513/375-5722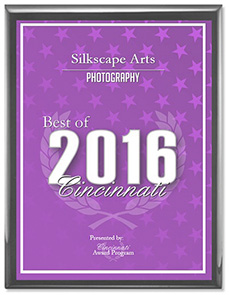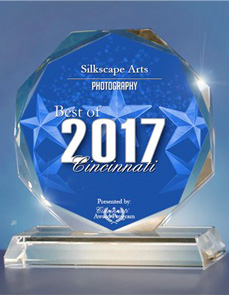 ---




Web design by
SILKSCAPE ARTS