Modeling, Portrait, Intimate, Arts & Stage,
Wedding Photography
and
FX Enhancements and Restorations



To see about weddings, click on Cheers to the Bride (above)
or continue below to explore abstract and fantasy images.



Is your monitor brightness right for these images?
Adjust brightness down so that the black square on the far right of the scale at left just appears dark and dense and not at all washed out--a true black. The gray next to it should then appear a darker gray, and the next gray square lighter, and so on until the square on the far left, which should be the only one appearing true, bright white. Adjust contrast through the range until any flare or blooming is just negated or until screen has proper punch. Eliminate screen glare sources. Pictures should now appear rich and fully saturated.

But, regardless of the wide variance in monitor settings, the prints clients receive, where there is no variance (other than the color-cast of the light source in which they are viewed), are guaranteed to be of exacting quality in color, tone, and density.

A lower monitor setting saves power, increases monitor life, reduces eye strain, and gives a better picture through reduced flare and blooming. Lower levels may not be possible in brightly lit rooms and where monitors are poorly positioned to create reflection glare.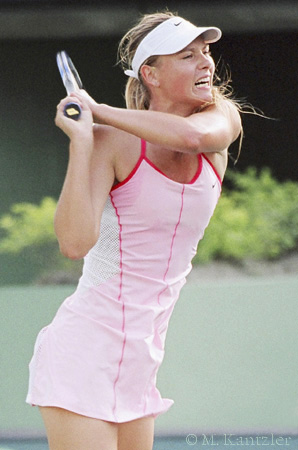 Russian Whack! Or, Pink Russian?
Either way, it's Wimbledon champion Maria Sharapova
swinging to an easy 1st-round win at the NASDAQ 100



Singer Lisa Mac








Miami Dolphins cheerleader Cindy












From classic glamour, add fantasy or surreal treatments, like the posterization below.



Or an alien, false-color interpretation, like the Andorian, below.









Publish your photos

and bio on the World Wide Web! Or be more intimate.



A 50-percent deposit of the shooting fee is payable when booking your session, with the balance due upon setup. Deposit is forfeit by cancellation. Shoots may be rescheduled. All negatives, transparancies and the rights thereto remain the property of Silkscape Arts/Silkstrand Photography unless specifically contracted for by the client or agency.

Schedule your session with confidence

Silkstrand Photography
Since 1982
Portrait, Modeling, & Intimate Photography
also
Arts & Stage
Parties

Weddings

Mitzvahs
and
FX Enhancements

Restorations


Serving the Cincinnati Tri-State Area
Northbrook

Reading
Erlanger

Covington
513/375-5722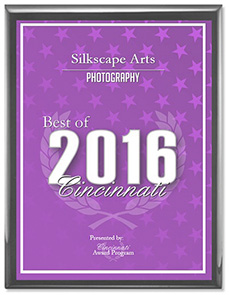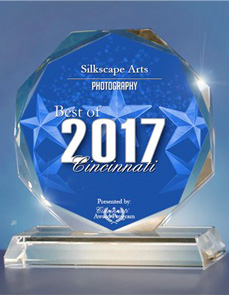 Contents copyright © Silkscape Arts
All rights reserved