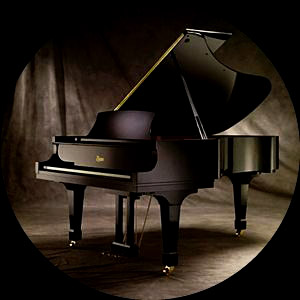 Play List





Light Piano music, featuring show tunes and romance classics, suitable for intimate wedding or anniversary receptions, dinner parties, and restaurant environments, where the choice to listen either to the music or the conversation is most important and is always preserved.

Partial Playlist

Somewhere in Time Theme and Rhapsody on a Theme by Paganini (now playing); If Ever I Would Leave You (Camelot); Resta Qui; I've Grown Accustomed To Your Face (My Fair Lady); When I Fall In Love; Three Coins in the Fountain; Sound of Music; Yesterday; Ebb Tide; Misty; Titanic Love Theme; My Way; Laura's Theme (Dr. Zhivago); Greensleeves; Green Fields; Where Are You Goin' (My Little One); Moon River; Dulcenea / Impossible Dream; Love is A Many Splendored Thing; Secret Love; Charade; My Love For You; Somewhere (West Side Story); You'll Never Walk Alone; Love Story Theme; Romeo & Juliet Love Theme; Born Free; My Romance; Exodus Theme; Try To Remember; Climb Every Mountain; Fly Me to the Moon; When I Fall In Love; Over the Rainbow; Stranger in Paradise; Wish Upon A Star (Peter Pan); Can You Feel the Love Tonight (Lion King); Madame Butterfly; Memory (Grizabella's Theme - Cats); Born Free; Michelle; Gigi; Story Without End; Smile; The First Time Ever I Saw Your Face; Ebb Tide; Unchained Melody; Danny Boy; Al Di La (Rome Adventure); Mona Lisa; What A Wonderful World; Someone to Watch Over Me; One Moment in Time; Some Enchanted Evening / This Nearly Was Mine (South Pacific); Once Upon A Time; John Dunbar's Theme (Dances with Wolves); Hymne a l'Amore; The Greatest Man I Never Knew; more...

DJ services, using MP-3 players and Class A, high-end, high-current amplification is
also available, separately, and is integrated with Piano breaks so the music never ends.


Pricing
Event Piano Player

Flat Rate, $90 per hour, $225 minimum
(A non-refundable $90 deposit is required upon reservation.)
An Amplified Digital Piano Keyboard is used if Acoustic Piano is not available for the event.
Travel is an additional $25 outside of service area (25-mile radius from Ohio River at I-75).





Silkscape Arts Music
Serving the Cincinnati Tri-State Area
Newport

Reading
Northbrook

Covington
513/375-5722


Contents copyright © Silkscape Arts
All rights reserved






Silkstrand Wedding Photography
also
Parties

Mitzvahs

Glamour