Loading is complete when image appears.



Click on image to advance to next picture.



Jeffrey and Steps
Cocktail Reception
The stage was set for the newlyweds' cocktail reception, under the bright stars of a clear night, accompanied by the soft sound of the ocean surf's fall, and the bubbling refreshments, personalities, and conversations of new friends and families, amidst the breezy Tiki huts on the moonlit deck of the Key Biscayne Sonesta Beach Hotel.

Finished with the cocktail reception? Then, please
join Steps and Jeff as, hand in hand, they enter
the dinner reception to greet their family and guests.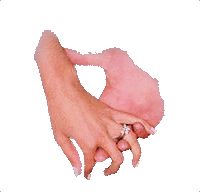 Back to Steps' and Jeff's Wedding Page
Back to Silkstrand's Wedding Home Page



Serving Southern Brides Since 1982
Reserve your occasion, preserve your memories with confidence.

Silkstrand Wedding Photography
also
Arts & Stage
Parties

Mitzvahs

Glamour
Cincinnati Tri-State Area
Newport

Northbrook

Reading
Erlanger

Covington
513/375-5722