Loading is complete when image appears.



Click on image to advance to next picture.



Jeffrey and Steps
March 9, 2002
Jeffrey and Steps were married on the beach at Key Biscayne's Sonesta Beach Hotel. This sampling of their pictures relates the story of their very special day.



After viewing the pictures above (don't forget to adjust your monitor's brightness at about 70-75% and contrast at about 80% for proper rendition of color--none of the pictures should appear washed out or overly bright, but rather should display beautiful saturation and tone), you are invited to click on the picture below to view the family portraits, as well as Jeff and Step's cocktail reception memories. Expect it to take about as long for the pictures to load there as it did on this page.


Jeffrey & Steps
Ready to celebrate!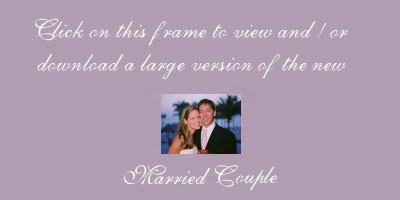 Back to Silkstrand's Wedding Home Page



Serving Southern Brides Since 1982
Reserve your occasion, preserve your memories with confidence.

Silkstrand Wedding Photography
also
Arts & Stage
Parties

Mitzvahs

Glamour
Cincinnati Tri-State Area
Newport

Northbrook

Reading
Erlanger

Covington
513/375-5722